DEPARTAMENTO DE TURISMO Y FOMENTO PRODUCTIVO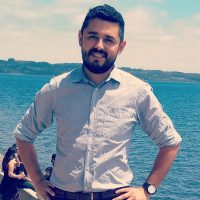 Encargado Departamento Turismo y Fomento Productivo
Marco Antonio Gomez Silva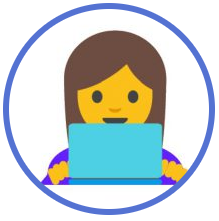 Apoyo Técnico Turismo Turismo y Fomento Productivo
Paulina Javiera Molina Zapata
aulina.molina.zapata@gmail.com
+569 92304012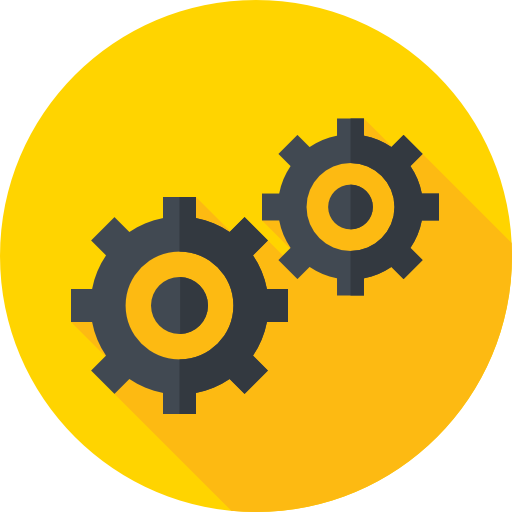 DEPARTAMENTO DE TURISMO Y FOMENTO PRODUCTIVO
El Departamento de Turismo, busca consolidar turísticamente a la comuna de Puyehue en el mercado regional, nacional e internacional como el principal destino turístico a nivel nacional.
La principal misión del Departamento de Turismo es ofrecer un servicio público de calidad en la gestión de que la comuna de Puyehue se transforme en un destino turístico.
Actividades que se Realizan Dentro de la Comuna de Puyehue.
Activities that take place within the Commune of Puyehue.
Mountain Bike: Es la actividad deportiva que se realiza sobre una bicicleta de montaña (o BTT, Bicicleta Todo Terreno) en terrenos montañosos. Se puede practicar en el sector de Sectores del Encanto, Anticura, Parque Nacional, Termas de Puyehue, al igual que en el sector urbano como en la costanera de la comuna de Entre Lagos, entre otros lugares.
It is the sport activity that is carried out on a mountain bike (or BTT, All Terrain Bike) in mountainous terrain. It can be practiced in the sectors of Charm Sectors, Anticura, National Park, Puyehue Hot Springs, as well as in the urban sector as in the waterfront of the commune of Entre Lagos, among other places.
Canopy: El pasar entre las copas de los árboles sujetadas de un arnés que a su vez cuelga de un cable, provoca en el organismo una sensación difícil de describir con palabras, pero que provee una gran experiencia a los amantes de las actividades de aventura. Esta actividad se puede realizar en Hotel Puyehue y Aguas Caliente.
Passing through the cups of trees held by a harness hung in turn by a wire, causes in your body a sensation difficult to explain with words, but it gives adventure lovers a great experience. This activity can be carried out in Hotel Puyehue and Aguas Caliente.
Cabalgatas (Horse Riding): En nuestra comuna se pueden realizar cabalgatas por muchos bellos lugares arrendando caballos y solicitando a una persona de Guía si lo deseas. Innumerables senderos recorren el bosque, con espectaculares vistas del lago y los volcanes.
You can practice horse riding along many beautiful places in our disctrict, renting horses and asking for a guide if you consider necesary. Numerous pathways cover the forest with spectacular views of the lake and volcanoes.
Trekking: Es una actividad física que consiste en realizar travesías o rutas por un medio natural con un fin recreativo. Estas rutas se realizan a pie, con esquís o raquetas de nieve; tienen lugar en montañas, montes, bosques, selvas, costas, desiertos, cavernas, ríos, etc; y su duración puede variar de unas horas hasta varios días, combinándose con la acampada. Hay distintas rutas que se pueden realizar en la comuna, especialmente en el sector del Parque Nacional Puyehue.
It is a physical activity consisting of trips or routes throughout natutal enviroment with a leisure purpose. These routes are covered on foot, skiing or with snowshoes; it takes place in mountains, forest coast, deserts, caverns, rivers, etc, and it can last from a couple of hours to several days, combining it with camping. There are diverse routes that can be done within the district, especially in Puyehue National Park.
Pesca deportiva (Sport Fishing): Es la captura y extracción de los peces u otras especies animales acuáticos de su medio natural con devolución del ejemplar. La cual es considerada para fines turísticos. Destaca el Río Gol Gol, Rio Pescadero, Rio Pilmaiquen como además del Lago Puyehue y Rupanco.
It is the capture and extraction of fish or other aquatic animal species from their natural environment with return of the copy. Which is considered for tourist purposes. The Gol Gol River, the Pescadero River, the Pilmaiquen River, as well as the Puyehue and Rupanco Lakes stand out.
Ski: Es un deporte de montaña que consiste en el deslizamiento por la nieve, por medio de dos tablas sujetas a la suela de las botas del esquiador mediante fijaciones mecánicas, esta actividad se puede realizar en el centro de ski Antillanca.
It is a mountain sport consisting of sliding down the snow by means of two runners fixed to boot soles through mechanic snaps. This activity can be practiced in the Antillanca Ski Center.
Snowboard: Es un deporte en el que se utiliza una tabla de snowboard para deslizarse sobre una pendiente parcial o totalmente cubierta por nieve, esta actividad se puede realizar en el centro de ski Antillanca, es el único lugar habilitado en la comuna para poder realizar la actividad.
It is an extreme sport where a snowboard is used to slide down a slope fully or semi covered of snow. This activity can be practiced in the Antillanca Ski Center. It is the only one place fitted out to do this activity in the district.
Ascenso al volcán (Climbing The Volcano): Esta actividad se puede realizar conforme a la ley establecida, hay que ir con un guía especializado, previo aviso en la caseta de CONAF ubicada en el volcán.
This activity can be done according to the established law. You must go with an expert guide after warning CONAF hut located on the volcano.
Agroturismo (Agrotourism): Es una modalidad de alerta turística que consiste en visitar o alejarse en casas rurales o sector de campo. Uno puede conocer las distintas actividades que se pueden realizar en un campo o sector rural como: cultivo de verduras, lecherías, el alimento de animales, etc. El agroturismo constituye una atractiva alternativa para todo tipo de personas que dispongan de tiempo libre y precisen una dosis de tranquilidad lejos de la ciudad.
Is a kind of tourist after consisting of visiting or spending the night in a rural house or rural sector. You can know the different activities that can be done in a country place or a rural sector, such as vegetables farming, dairies, animal feeding, etc. Agrotourism constitutes an attractive choice to all kind of people to have free time and need some peace away from home.
Navegación Lacustre (LakeNavigation): En nuestra comuna existen embarcaciones que realizan viajes por el lago Puyehue y Lago Rupanco, además de existir pequeñas embarcaciones en la temporada estival que realizan viajes en la bahía de la ciudad.
In our district there is a boat that does trips down by Lake Puyehue and Rupanco Lake. In addition, there are other small boats during Summer time to go for a ride through our
commune harbour.
Observación Flora y Fauna (Watching Wildlife): Nuestra comuna tiene gran cantidad de lugares para poder realizar esta actividad, especialmente dentro del Parque Nacional Puyehue en donde los visitantes pueden apreciar todo el entorno que entrega este lugar.
Our district has a wide-range of places to do this activity, especially within Puyehue Park where visitors can see the entire enviroment this place offers